BOSTON GREASE TRAP SERVICES
Grease Trap Pumping & Cleaning
Boston, Massachusetts
Get Scheduled For A FREE Quote In Minutes Not Hours!
We Will Challenge Any Licensed Competitor's Written Price.
Greetings! I'm Owen, a Boston patriot that knows a thing or two or three about servicing grease traps.
I'm a proud Bostonian that makes an honest living cleaning and pumping out grease traps all over eastern Massachusetts. I've been doing this for about 14 years so I've just about seen it all when it comes to grease traps. The good, the bad, the ugly, the maintained, and the overflowing.
But that's enough about me, you're here because your grease trap needs to be serviced.
Give us a call if you need affordable and fast grease trap services at your operation for anything involving grease trap cleaning, grease trap pumping, overflowing grease traps, foul odors, inspections, sizing questions, Boston grease trap cleaning, non-compliance issues, trap plumbing, emergency grease trap pumping, grease trap cleaning companies in Boston, used fryer oil disposal, early hour pumping, after hour services, grease trap interceptors, grease trap services in Boston……I think you get the point. Our team can handle any sort of grease trap issue you can come up with.
We're guilty of fair pricing, outstanding customer service, and reliable services. We pretty much service everything within I-95.
Give us a call for a free quote. We'll always try our best to win your business with our pricing, speed, and reliability.
GET A GUARANTEED CALL BACK
FROM THE OWNER
Grease Interceptor Pumping
Grease Interceptor Cleaning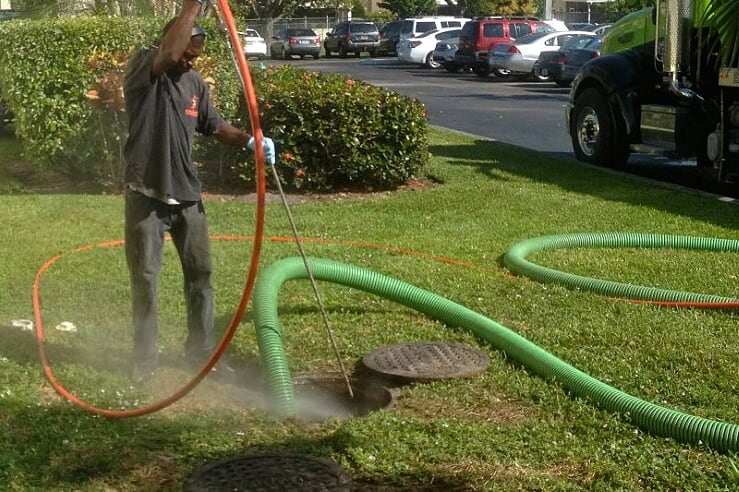 Tell us about your grease Trap Service Requirements
Let's look at your grease trap together for the best results
Our full faith quotes are always free & honored for 30 days
Boston Grease Trap Services
Boston Grease Trap Services – Let Us Tell You More About Our Business
Boston Grease Trap Services has made its home in the heart of Massachusetts at 79 Fayston St #2Dorchester and is proud to be called the most reputable grease trap service provider in the region. Our company has been in the grease trap pumping and cleaning business for more than 15 years. We started small but have since expanded our service areas to include Jones Hill, Upham's Corner, Dudley/Brunswick King, Bowdoin, Meeting House Hill, Roxbury, Washington Park, and everything in the I-95. Here at Boston Grease Trap Services, we aim to help restaurants and other food establishments keep their grease trap well-maintained without spending a fortune. We understand that your business is your life and blood, and we do everything in our power to keep you safe from fines and other issues with the law. Whether you need grease interceptor services, grease trap cleaning or pumping, documentation, or professional advice, our crew has the expertise to care for your needs. Because we have been in the grease trap business long before our competition, we have seen and done it all, so no project surprises us. We take pride in the reputation we have earned and will never take shortcuts that may damage our reputation. When you decide to work with us, we guarantee high-quality services with a friendly crew and reasonable prices. Call our representatives today and let us schedule a free no-obligation estimate for your next grease trap pumping job.
Benefits of Boston Grease Trap Services
Grease Trap Cleaning Boston – With a great name comes great responsibility. Boston Grease Trap Services is one of the first grease trap companies that settled in Dorchester Massachusetts. Through our years of serving this great City, we have developed the best business practices to ensure a perfect job all the time. Our company is also proud members of the PPP or Preferred Pumper Program, which means we are expected to follow all the City Health Codes while keeping our services at an affordable price. Since we have a reputation to protect, we do everything in our power to keep you satisfied. No job is too big or too small for our team of loyal Bostonians. Find us on Google, too.
Boston Grease Trap Service Areas
Let's talk about Boston Grease Trap Services in Boston, MA. These are the primary locations that we can provide professional grease trap & Interceptor services in Boston. Our service locations include:
We also service the following zip codes: 02125, 02119, 02124
Here is our physical address in Boston:
Grease Trap Cleaning in Boston
Grease Trap Cleaning Boston – How many times have you decided to buy a cheap item and later regretted it? The thing with quality is that it comes with a price- a price that is worth it. When it comes to choosing a grease trap company to work with, the same principle applies. Owners of food establishments who hire the cheapest company they find often put themselves in a wrong spot with the local authorities. Boston Grease Trap Services has been serving "The Hub" for ages and has learned the secrets of the trade. Our clients can attest to our personal touch in everything we do. We value the relationship we develop with our clients and always do our part to ensure a long-term partnership.
Grease Trap Boston – Investing in a high-quality team to take care of your grease cleaning is one of the best ways to save yourself from the consequences of non-compliance. Boston has imposed high fines for improper grease disposal that can reach thousands of dollars if the problem is severe. If your restaurant is found guilty of negligence in complying with the City Code regarding proper grease disposal, you may face possible closure until the issue is solved. Working with a professional grease trap cleaning company is one of the ways that you can prevent this from happening.
Boston Grease Trap & Interceptor Services has made a mark in serving the restaurants in Boston. We have developed the best practices in grease trap pumping, cleaning, and disposal, all of which comply with the local standards. Restaurants that work with us are never put in danger of being heavily fined. Because all our staff hail from Boston, we take our job of waste disposal very serious and understand the potential hazards from taking shortcuts. If back-ups or overflows result, we are personally affected, so we do our part to prevent this from happening. It is our goal to always practice eco-friendly techniques of waste disposal for everyone's sake. Let us show you what we can do. Call us today!
Boston grease trap and interceptor service puts you first
Grease Trap Cleaning Boston – Our years of experience in grease trap and interceptor pumping has made us undeniable experts in the industry. All our crew is highly trained and has the skill to perform any task at hand.
One of the ordinances every food establishment needs to follow is filling up a grease interceptor cleaning log after every maintenance job. This additional task of keeping a detailed record can be too much for some restaurant owners who have more significant matters to attend to. We offer the service of doing all the record-keeping for you. When we do grease trap pumping or cleaning for your business, we also take notes of what was done and keep records for future use.
All our clients are treated with dignity, and we value the work they give us. In return, we offer them the loyalty that we hope will continue in the years to come. We treat the food establishments in the City as our partners who provide a valuable service to the City and in return, require our service. Our work is more than a means to an end. We realize that we can have a direct impact on the safety of our City and on the success of your business. To help you focus on your business operations, we only work during business hours, so you don't have to work after-hours.
When you work with Boston Grease Trap Services, you work with a company that truly values your business and wants the best for you. Our team always follows the practices acceptable in the City, so you never are in danger with the authorities. Boston Grease Trap Services Vows the following:
Make sure that all your records are kept up-to-date and you have access whenever needed
Conduct regular grease trap pumping services during business hours, so you don't have to close your business for our sakes
Keep all your grease traps and interceptors at optimum performance and dispose of waste in the manner dictated by the local authorities
Maintain regular communication with you and your crew about any maintenance issues
Offer you the option of grease recycling that turn your waste into biofuel or other eco-friendly application
Regularly keep you updated regarding all the new guidelines and do our part to help you comply
Getting to know your grease trap
Boston, Massachusetts, has several signature dishes that set it apart from the rest of the country. One of these dishes is the famous fish and chips dish that originated in Britain but has been adopted by Bostonians. In most restaurants, this dish is an inseparable part of the menu, and like any other fried dish, a lot of oil is needed. If there is one thing food establishments in Boston can't do without, it is oil. Although grease is the secret to a long list of delicious dishes, using so much oil comes with a price- a lot of greasy waste is produced. This FOG can't be thrown into the garbage or allowed down the sink because it can pose a severe threat to the City Sewer System.
The Boston City Health Code is in compliance with the national guidelines set out by the EPA, which includes the installation of a grease trap or interceptor in all commercial kitchens. Installing a grease trap in your kitchen is more than a legal requirement but offers you a number of benefits. A grease trap can keep you safe from fires and ensure a sanitary environment for you and your employees.
Failure to follow the regulations on proper grease trap maintenance could be disastrous for your business. Not only do ill-maintained grease traps increase the threat of fires, but they put the entire City at risk of a sewer blockage or overflows. If this happens, the neighboring businesses and residences are affected. Aside from the foul smell that is often the case, overflows interfere with the flow of traffic and cause harm to the environment. Restaurants who are guilty of causing such blockages because of improper grease trap maintenance can expect hefty fines from the authorities. If the whole City is affected, the cost of repair is shouldered by residents. As you can see, keeping your grease trap in good repair is for everyone's' interest.
We are the best in grease trap maintenance
Commercial kitchens can expect a lot of eyes watching them because they serve food to the public- a huge responsibility. Although food establishments provide a valuable service to the community, this also comes with the need to adhere to the local City Health Code. Local authorities are always on the lookout for any restaurants that fail to comply and immediately fine them massively. This strictness ensures that owners are still doing their part in getting rid of greasy waste in a manner that complies with the EPA. When
sanitary sewer water overflows, it can make its way into basements of nearby homes and businesses, causing chaos in the neighborhood. If your neighbors find out that your business is the culprit, they won't be pleased with you. Careful grease trap maintenance is a must!
Keeping in mind the seriousness of the failure to comply with the local guidelines on grease disposal should prompt you to choose your grease service company wisely. Boston Grease Trap Services have gained the reputation of following a safe grease disposal technique earning us the trust of restaurants in the area. Our long years of service have given us the chance to invest in the best equipment and find the best personnel to work with.
Taking the DIY approach is not an option when it comes to grease trap pumping or cleaning. Proper tools and equipment and the right skill are required to do the job in a manner acceptable to authorities. No matter how good you are at DIY projects at home, your grease trap should not be one of them. You require the help of a certified, licensed grease trap company.
Boston Grease Trap and Interceptor Services is the leading grease trap pumping company in the City. We have the latest pump trucks and other equipment that ensure your grease is disposed of in the most eco-friendly manner possible. Give us a call at 617-553-1789.
Why choose Boston grease trap services?
The grease trap cleaning industry is booming in the City of Boston. If you do a quick search for "grease trap pumping near me, Boston," you will see just how many companies you can choose from. So the question is: what sets us apart from our competition? Why should you choose our services? We can provide you with a host of reasons, but here are the top four:
1. Our company has the most reasonable prices in the market. We do our best to consider all the unique factors of your business and only provide an estimate once we are conducted an inspection. Things like the size of your business and the amount of grease you use are among the few things we keep in mind.
2. We have trained our team to do all the record-keeping for you so you can concentrate on your business operations. Every time we perform grease trap pumping or cleaning services, we carefully update your logbook. This saves you from the hassle of paperwork.
3. Our team believes in long-term partnerships. We offer discounts and special offers to our clients who have been with us over the years.
4. We can provide you with hundreds of testimonials from happy clients we have worked with. Our client pool continues to grow because of the high-quality service we provide. We value our reputation and always do our best to maintain it.
Why you should never let your grease trap reach maximum capacity
Installing a grease trap in your commercial kitchen is just the first step. Grease traps are not unlimited containers that never fill up, and they regularly require pumping. If you allow your grease trap to reach its maximum capacity, you may be faced with overflows or blockages before you know it. This is just one reason why letting grease traps reach maximum capacity is never a good idea. Here are three more:
Grease traps that reach maximum capacity often have a terrible odor. This is because of all the food debris that accumulates in your grease trap. As the level of waste rises, the higher the
chances for these gases to escape and reach your kitchen. If this happens, you can expect unhappy employees and possibly no customers.
Allowing a grease trap to reach its maximum limit is putting your entire business at risk of fires and other health hazards. With high amounts of grease in your trap, all it takes is a spark for your whole kitchen to end up in flames. The earlier you dispose of oil, the lower the risk of fires.
Filled up grease traps are against the local code. The regulations set out by the local Health Department in Boston dictate that grease traps ought to be emptied when they reach 25% capacity.
Before your grease trap reaches the allowable limit, contact Boston Grease Trap Services for fast pumping and cleaning.
The process of grease trap pumping
Although grease trap pumping is not your average DIY project, there is nothing complicated about the process. With the proper equipment and a trained crew, grease trap pumping can be very straightforward. Hiring a company that is certified is required by the local authorities.
Boston Grease Trap Pumping has a fleet of pump trucks that can get rid of your greasy waste in a matter of hours. Before we go ahead and send our crew in, we conduct a thorough inspection of your business. This helps us decide which of our trucks and who among our team is best suited for the job. Once we have decided who will work on your grease trap, we get your approval and proceed with the actual pumping.
That is just a summary of how the process of grease trap pumping works. The details are as follows:
1. The Free estimate. This step involves our sending one of our team members to your business and conduct an assessment. This inspection gives us an idea of how much will be included in the job and allows us to provide you with a reasonable estimate of the cost. The estimate is non-obligation, and you get to decide whether or not to proceed with the job.
2. Thorough inspection. With the go signal from you, we send more of our team to inspect the size of the job at hand. This helps us determine which of our systems we will need and who to send for the job.
3. Actual grease trap pumping. We use one of our many pump trucks that have the latest tech to make the job faster. Once the waste is removed, we determine whether the oil is recyclable or not. If it is recyclable, you have this option, and if not, you can count on us to dispose of it in an eco-friendly manner.
4. Hydro-jet cleaning. This is the final step that our company performs to get rid of the stubborn sludge stuck to the sides of your grease interceptor chambers. Since individual water pumps are needed for this job, not many companies offer this service. However, hydro-jet cleaning is essential to ensure that your grease trap continues to perform at its highest capacity.
Ready to take the next step and work with us on your next grease pumping job? Give us a call now at 617-553-1789.
Grease trap interceptor cleaning and pumping in Boston, MA
Although both a grease trap and a grease interceptor have the same function, they differ in their capacity and location. Grease traps are smaller and can be installed underneath your commercial kitchen sink,
while grease interceptors are found underground outside your kitchen. The size of grease traps is only about 50 gallons, while grease interceptors can handle up to 4000 gallons of FOG with ease. This difference also influences the cost of installation with grease interceptor installation far more expensive than grease trap installation.
A professional company should only do the task of installing a grease trap. Although we do not specialize in grease trap installation, we can recommend one of our partners for the job. Once you have your grease trap installed, we can schedule regular maintenance to ensure it continues to function correctly. With our highly trained maintenance team, your trap can continue to operate at 85% capacity.
There is no end to the options of grease trap pumping companies in Boston, but most of them take shortcuts. If you partner with us, we can guarantee you never to follow this trend. We never want to put your company at risk of fines because we know that this will also affect us negatively. Working with Boston Grease Trap Services is the best decision you can make for your business. Give us a call today.
When you're busy running your own business, it can feel like the to-do list never gets any shorter. There is one thing for your food service business that you can quickly cross off and keep off your plate when you work with Boston Grease Trap Cleaning. We'll help you create a schedule that will get your grease traps clean and flowing in no time! 
Whether you're working with a large commercial business or a small mom and pop kitchen, a well-functioning grease trap is one of the most important things you can consider. Boston Grease Trap Cleaning starts every project with an on-site estimate so you'll know how much to budget for before the project even starts. 
Grease traps in and around Boston that leak or overflow into the water system can cause major issues to the community and fines for the business owner. Avoid the stress of smelly overflow in your kitchen or massive fines as you work with Boston Grease Trap Cleaning to keep ahead of the mess! Fines can throw your business into chaos and an overflowing grease trap can cause nasty smells to leak into your restaurant. 
Boston Grease Trap Cleaning has been part of the community for years and we care deeply for the businesses in our care. Other grease trap contractors may cut corners which can lead to smells, fines, and poor customer reviews! Our team has years of experience and we take pride in doing things right the first time so you won't have to suffer the consequences! 
There's no place like home and that sentiment goes double for Boston and the surrounding areas! Between the regulars, tourists, and those just passing through, Boston and all of the surrounding communities have a wide range of restaurants and food service businesses that need a team that will stick to the schedule. 
In addition to serving the greater community of Boston, our crews travel to places in the surrounding countryside including  Quincy, Newton, and Waltham. Keeping our community moving and thriving is what we love to do and by including all of these food service businesses in our service area, we make sure grease and waste doesn't end up in our water system. 
While just jetting out your grease trap will do your business a world of good, being mobile like our team is lets us transport waste away to be disposed of properly. Instead of simply letting it leak out and end up in the water system which can cause great damage to our community here in Boston and leave you with a fine, we take great care to haul away that waste from Somerville, Dedham, and Braintree! 
Wherever you are in Boston or the surrounding countryside, Boston Grease Trap Cleaning will come to you! Your business should be humming along and dealing with a backup can cause not only a slow-down in the way your food service runs but major fines if it leaks into the water system. We travel to you to take care of any issues so you don't end up stuck. 
Not everyone can clean out a grease trap and there's more to it than meets the eye! Our team has years of experience with this type of work and we're ready to bring our trucks to your business. We travel in and around the Boston area to jet, pump, and clean out any grease trap you have in your restaurant, cafeteria, or kitchen. 
Our trucks and team can jet out all the built up grease and waste that can end up causing your grease trap to overflow. No one wants a backup of smelly grease and waste in their kitchen as customers come in. We work with you to create a cleaning schedule that works with the flow of your business. With regular cleanings, you can easily avoid a mess within your kitchen system. 
Once your grease trap has filled up and needs to be pumped out, we make sure all of that waste and grease ends up in our trucks and not in the water system. All the details are taken care of so you don't have to lose customers or deal with a whole new set of fines! 
To keep your restaurant, kitchen, or cafeteria humming along and making money, there are tons of little things to think about. Getting your business on a good schedule with Boston Grease Trap Cleaning means one less thing to worry about! Give our team a call today and let us take care of the details! 
GET A GUARANTEED CALL BACK
FROM THE OWNER
Affordable & Reputable Grease Trap Services
Top 5 Things to do in Boston, MA
Whether or not you are a visitor or a resident to Boston, MA, here are our 5 top things to do in Boston:
1. Go on the Fenway Park Tour. Football fans should not miss the chance to visit the home of the famous Boston Red Sox. Known to be the oldest ballpark in Major League Baseball history, the arena can seat 40,000 spectators and has hosted the World Series ten times.
2. Mix knowledge with fun at the Museum of Science. Home to over 700 interactive exhibits and numerous live presentations, the Museum of Science is one of Boston's treasures. Kids, in particular, will love the Charles Hayden Planetarium and the Mugar Omni Theater along with Zoos and Aquariums of rescued animals.
3. Relax at the Boston Public Garden. Home to the famous Swan Boats, which were operated and created over a century ago, the Boston Public Garden is the perfect spot to take a breather during your visit. The Park is home to a variety of lakes and fountains and more than 80 species of plants and trees.
4. Fill your belly at the Yummy Walks tour. This tour is perfect for food lovers who want to taste the best of Boston cuisine in the least possible time. The tour lasts three and a half hours and takes you to the North End of Boston's Italian District. Savor the exquisite cheeses, pasta, pizzas, caramels, and chocolates that will give you a taste of authentic Boston flavors.
5. Get creative at the Paint Bar. This unique business helps aspiring artists make their mark on a blank piece of canvas. The staff will happily provide you with a 16' x 20′ canvass, paint, brushes, easels, and an apron. Enjoy food breaks in between and leave the place with a new artistic side.
To visit Boston Grease Trap Services from Boston Logan International Airport to 79 Fayston St #2 follow these directions:
1. Get on I-90 W from Transportation Way
2. Head southeast
3. Slight right
4. Use any lane to turn slightly left onto Transportation Way
5. Turn left onto the Williams Tunnel ramp
6. Continue on I-90 W. Take Exits 24-25 to Massachusetts Ave Connector. Take exit 18 from I-93 S
7. Merge onto I-90 W
8. Take exit 24-25 for I-93
9. Keep left at the fork and merge onto I-93 S
10. Take exit 18 toward Roxbury/Andrew Sq/Mass Ave
11. Continue on Massachusetts Ave Connector. Take Hampden St, Blue Hill Avenue and Quincy St to Fayston St
12. Continue onto Massachusetts Ave Connector (signs for Mass Ave/Roxbury)
13. Use the middle 2 lanes to turn slightly left to stay on Massachusetts Ave Connector
14. Continue onto Melnea Cass Blvd
15. Turn left onto Hampden St
16. Hampden St turns slightly left and becomes Dudley St
17. Slight right onto Blue Hill Avenue
18. Turn left onto Quincy St
19. Turn right onto Mascoma St
20. Turn right onto Fayston St
21. Destination will be on the left
For specific services on Boston click the appropriate link: